Polluters could help fund nature's survival in 'new paradigm'
Cayman Compass
12 May 2022
Mangroves provide a storm buffer as well as capturing carbon from the atmosphere and providing nursery habitat for multiples species of fish and birds.
A single blue whale generates the equivalent of US $3 million in the 'services' it provides to the earth over the course of its lifetime.
One elephant deserves a 'salary' of $80,000-a-year for the role it play in capturing carbon from the atmosphere. The world's seagrass is worth up to $2 trillion for providing the same services.
Those figures are not speculative, according to Ralph Chami, assistant director of the International Monetary Fund, who spoke with Cayman Islands government leaders last week.
They are the product of a methodical economic analysis of the services different wildlife and habitats provide and their tangible value in existing markets.
Nature markets – a fast accelerating trading niche that places monetary values on ecosystem services – are beginning to integrate conservation and climate change goals into the financial system...
...'This is not about stopping development. This is about development that is nature positive,' he said.
'Conservation changes from a cost proposition to becoming a source of capital for sustainable and shared prosperity. It is literally a new paradigm.'..." Read the whole story here.
Stormy weather ahead serves as timely reminder
Cayman News Service
15 May 2022
Image credit: micho.org
Some forecasters are suggesting the first tropical system of the 2022 Atlantic hurricane season could take shape next week in our region. On Friday Accuweather meteorologists were looking closely at the western Caribbean and a potential disturbance, given that we have some of the warmest water in the entire Atlantic basin at the moment.
Premier Wayne Panton pointed out that global climate change increases the need for the Cayman Islands community to be prepared for severe weather events.
"More frequent and intense storms are one impact of increased global temperatures that is particularly relevant to our country," Panton said. "Being prepared is one of the most important things we can do as individuals, as families, businesses and communities to minimise the impacts of severe weather events," he added. Read the whole story here.
How companies blame you for climate change
BBC
5 May 2022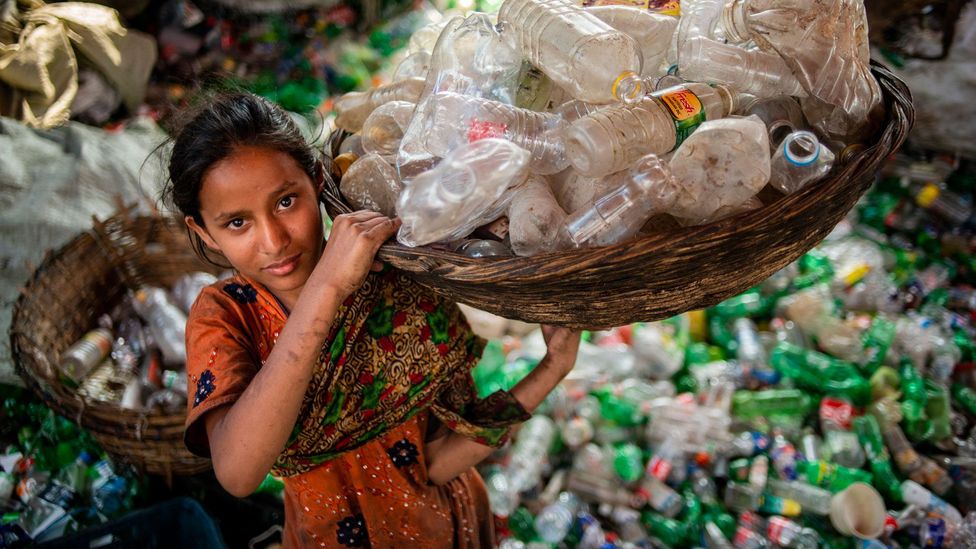 (Image credit: Getty Images)
It's an advert that is infamous in environmental circles. A man who appears to be an indigenous American paddles a canoe downstream. He starts in relatively pristine waters, but soon paddles alongside discarded newspapers, past industrial buildings, and finally pulls his canoe ashore on a bank littered with waste.
"Some people have a deep, abiding respect for the natural beauty that was once this country," reads the voiceover. "And some people don't," it continues, as a motorist throws litter from their window, spilling at the feet of the canoeist. "People start pollution and people can stop it," the voiceover concludes, as the camera zooms in on a tear rolling down the man's cheek. The advert became known as the "crying Indian" campaign.
The advert was later heavily criticised for passing the responsibility of reducing litter pollution onto consumers (and for employing an Italian American actor to play the role of an indigenous American), but when it first aired in 1971 it won awards for its environmental message, says Finis Dunaway, professor of American environmental history at Trent University in Canada.
The advert was paid for by Keep America Beautiful, a group established in the 1950s by leaders from packaging companies like the American Can Company and the Owens-Illinois Glass Company, and other public figures. Keep America Beautiful campaign against littering, but have also lobbied against bottle bills and legislation that would have required packaging to be returnable or recyclable rather than disposable, says Dunaway, who is also the author of Seeing Green: The Use and Abuse of American Environmental Images.
Rather than addressing the root cause of America's litter problem – the fact that there was much more disposable packaging after World War Two – their advertising campaigns focused on the bad behaviour of some consumers, he says. "Images and feelings were being manipulated by corporations to put the onus on the individual." Read the whole story here.
Trust expands options for mangrove emission offsets

Cayman News Service
5 May 2022
Western Mangroves Cay (photo by DoE)
The National Trust for the Cayman Islands (NTCI) is expanding its mangrove protection programme with a new partner in United States, Mangrove Education (ME), that will enable international and local donations made to protect mangroves here tax-deductible for US citizens. The Trust is already partnering with a local non-profit organisation, Island Offsets, to provide an avenue for local businesses and individuals to offset their carbon footprint by donating to the mangrove fund for the purchase of this vital habitat.
ME provides environmental education, primarily focusing on mangrove ecosystems. The Trust said this is an ideal partnership to help educate the public on the benefits of mangrove forests, the value these ecosystems have in sequestering carbon, and how preserving these areas can play an integral role in battling climate change.
"Now that international organisations can support the work of the National Trust in the purchase andprotection of this vitally important ecosystem, we are excited to partner with such a like-mindedorganisation," said NTCI Chairman Olson Anderson.
The goal with both partnerships is to encourage and facilitate tangible voluntary offsets for any emissions that concerned commercial companies can't reduce through the purchase and protection of this carbon-rich ecosystem to help them achieve net-zero or carbon neutrality.
Funds raised by Island Offsets are used to purchase land that would otherwise have been deforested. The trees are therefore saved to sequester and store carbon for generations to come. Read the whole story here.

Sea urchins facing fatal mystery threat
Cayman News Service
19 April 2022
Healthy Diadema (Photo by K. Marks and K. Kitson-Walters)
The long-spined sea urchin (Diadema antillarum) is experiencing another high mortality event throughout the Caribbean, and although it may not have reached the Cayman Islands yet, the Department of Environment is asking people to report any sightings of sick or dead urchins in Cayman waters to help the scientists collect data.
The first reports of distressed urchins were in St Thomas USVI in early February, but by early March urchins in Jamaica were also impacted. In the last few weeks Mexico, Dominica and St Vincent have also reported deaths, but at this stage no one knows what is causing it.
A Diadema Response Network has been formed across the region to track and investigate the cause of this mortality event, which comes almost 40 years after the last mass die-off of these important marine creatures, which happened suddenly with no definitive cause.
The urchins were brought to the brink of extinction by the 1983-1984 mortality event from a still a mysterious water-borne pathogen. To this day the population around the Caribbean is about 20% of pre-1983 numbers.
DoE Senior Marine Researcher Dr Croy McCoy explained that sea urchins, especially the long-spined sea urchins, are considered a "keystone grazer", tasked with controlling algae growth on our reefs.
"Long-spined sea urchins play an important role in removing algae and maintaining the health of our coral reefs ecosystem. They are the lawnmowers of our coastal seas, clearing real estate so that other organisms, like baby corals, can attach themselves and grow," he explained.
This latest potentially devastating threat comes at a time when reefs are already under enormous threat from a myriad of issues, from climate change to over-fishing. Read the whole story here.
Cayman 2050? How surging seas could redraw the map
Cayman Compass
29 March 2022
Cayman 2050? A visualisation shows which parts of Cayman would be inundated at high tide if sea-level rise projections prove accurate. Graphic: Roman Hapek
Sea-water laps at the southern shore of West Bay island.
Waves wash over the sunken remnants of Seven Mile Beach.
To the east, a vast wetland stretches from Savannah to Gun Bay. The isolated Colliers Isle sits at the centre of a brackish lagoon.
It is high-tide 2050 and Grand Cayman has splintered into a chain of multiple tiny islands, separated by shallow waterways carved by surging seas.
The visualisation is based on mapping data from US-based Climate Central – a group of scientists and journalists set up to communicate climate-change science, effects and solutions to the public and to decision-makers...
...Climate Central's global coastal impact mapping tool compares projected sea levels against existing elevation and shows which areas would be below the tide line in various scenarios.
The map shown on this page uses the leading consensus projections from the United Nations Intergovernmental Panel on Climate Change for 2050. It is a relatively crude tool and local experts caution that far more precise data is needed as the basis for planning and development decisions.
Peter Girard, of Climate Central, said the map tool used coastal digital elevation models to provide the baseline data and compared them against projections from widely accepted scientific sources, like the IPCC report.
The base data from the elevation models is accurate to within 3 centimetres globally, according to a peer-reviewed paper published last year. Read the whole story here.
Protect Our Future activists call for action on climate change
Cayman Compass
26 March 2022
Photo credit: Alvaro Serey
Just over 100 young environmental activists joined in a climate march Friday afternoon at Government House, calling on local leaders to take action on climate change.
"We need action and we needed it a long time ago," Emily De Cou of Amplify Cayman said Friday when she joined with members of Protect Our Future and Mangrove Rangers to shine light on climate change.
Waving signs and chanting "we want change and we want it now," the local environmental groups, mainly consisting of students, pleaded for local legislators to pay serious attention to climate issues.
Nicolas Corin, of Protect Our Future, led the environmentally conscious students in their demonstration...
..."There is so much we would like to see in the future, it's almost an endless list with development, over-development, the mangroves, conservation," he said, adding that there is so much that can be done, but they are not seeing anything being done.
"We are participating in our democracy by letting our elected officials know what we need as citizens, and that they have our support to make the changes that are needed," De Cou said. Read the whole story here.
Special report: Rethinking Rush Hour
Cayman Compass
24 March 2022
Traffic piles up as commuters make their way to George Town last week. Photo: Taneos Ramsay
In the meagre shade outside a Subway store, a middle-aged woman with conspicuous sunscreen was struggling to access Wi-Fi on her smart phone.
She had attempted to travel by bicycle from the Botanic Park to George Town and found the traffic and the weather too hot to handle. 
After waiting by the side of the road for a while, a bus had stopped en-route to the capital, but the driver couldn't accommodate her bike. 
So, she was now sheltering in the Countryside Shopping Village, trying to connect to the Internet to look up a number for a taxi. I lent her my cell phone, which has data access, and after three attempts we found a cab that would collect her, with a surcharge added for the bike.
The woman, a visitor from the US, ultimately got where she needed to go, but she was unlikely to try travelling in Cayman again without a rental car. 
One simple Saturday journey had aptly illustrated the absence of key supporting infrastructure that makes journeys by foot, bike or bus possible in many other places around the world.
No bike lanes, no shaded sidewalks, only small minibuses operating inconsistent routes, a lack of Wi-Fi hotspots or low-cost data plans to summon a cab and affordability challenges when the taxi does arrive. In the space of a few hours, she seemed to have encountered almost every major obstacle Cayman commuters have been facing for decades. As the island's population and traffic problems have grown, the absence of reliable alternatives has become glaring. Read the whole story here.

Campaign starts to get public behind habitat protection
Cayman News Service
22 March 2022
Wild banana orchids in bloom (Photo by Nick Johnson)
Local environmental activist group Sustainable Cayman has started a social media campaign to spread awareness about the National Conservation Council's recent call for nominations for Protected Areas across the Cayman Islands. In a press release, the group said that they wanted to ensure that everyone knows about this opportunity and to encourage people to take action towards protecting the natural areas that they love.
"Public participation is key to helping the NCC decide which areas should be protected. It is also a right granted to citizens under section 9 of the National Conservation Law (NCL)," the non-profit organisation said.
Sustainable Cayman has created a Facebook group page, 2022 NCC Nominations, to give people a place to ask questions, share concerns and discuss areas they think should be preserved. There is also a short video explaining how they can start their own proposals.
"Individuals are encouraged to get family and friends to sign each proposal document to show that there is substantial support for that particular area," the activists added.
The NCC opened the nomination process in February and the window of opportunity remains open until mid-May to suggest a natural habitat to be designated for protection through the purchase of lands or conservation agreements with landowners.
Areas to be nominated are ones that the nominators see as important to the country's ecological integrity, are places of natural beauty or for one reason or another should be saved from the threat of the bulldozer. Nominators are asked to provide a statement outlining the reasons why the area should be selected, such as the habitat it provides in general for a protected plant or a species of special concern, or an ecosystem that is unique or fast disappearing. Read the whole story here.
Mangrove deforestation leaves BVI more vulnerable to climate change
Loop Cayman
29 January 2022
As the territory recovered from Hurricane Irma in late 2018, a businessman from abroad cut a wide swath of mangroves in Paraquita Bay, Tortola, in order to salvage a yacht. Government officials were upset, but they said at the time that there was little they could do to penalize him because the territory lacks a law that protects mangroves and other wetlands. Photo by Freeman Rogers | Centro de Periodismo Investigativo
When Donald De Castro was a boy in the 1940s, mangroves lined the shore and cays in front of his family's small waterfront home in the British Virgin Islands (BVI).
"We used to do a lot of fishing in mangroves," the 86-year-old recalled. "They had snappers and they had different kinds of fish; we caught good fish."
Today, most of those mangroves don't exist. They have been replaced by land reclaimed to expand the capital of Road Town, which now boasts a cruise ship village, marinas lined with hundreds of yachts, and office buildings housing the territory's bustling financial services industry.
The modern scene illustrates a dramatic economic shift since World War II that has brought unprecedented prosperity to the British overseas territory, a string of small islands that are home to around 30,000 people.
The missing mangroves, however, illustrate the ecological consequences of those changes.
Since De Castro's youth, scientists have learned the importance of mangrove systems in providing wildlife habitat, preventing erosion, and protecting people from storm surge and swells. But as other countries around the world have enacted wetland protections — an endeavor that is seen as increasingly important for island nations as climate change threats intensify — successive BVI governments have not followed the trend.
Faced with pressure from local and foreign developers alike, governments have passed no legislation or policy dedicated to protecting mangroves and other wetlands. Partly as a result of this inaction, the destruction has continued — even after a 2006 study found that nearly half the mangroves on Tortola, the territory's most populous island, had been destroyed since the 1950s. Read the whole story here.
2021 weather review reveals decline in rainfall
Cayman News Service
17 January 2022
The average temperature for the Cayman Islands last year was well above normal, and despite an unusually wet August which was soaked by Tropical Storm Grace, rainfall throughout the year was once again below traditional levels. The total rainfall for 2021 was almost 2.3 inches less than the 30-year average. Globally, 2021 was in the top six hottest years on record and there were record-breaking weather events in various places around the world.
The Cayman Islands also clocked some very high temperatures. The two peaks were on 8 September and 8 October, when the mercury soared to 92.3°F at the highest point for each of those two days. The day with the hottest average temperature (87.4°F) was 7 July.
The coldest point of the year came on 4 February, which had a low point of 66°F, and the day before that, 3 February, was the coolest day overall, with an average temperature of 73.8°F. The average temperature for 2021 was 83.1°F (28.4°C). 
The hottest month overall was September, which had an average temperature of 86°F (30°C) and the coolest month overall was January, which had an average temperature of 79.7°F (26.5°C). Read the whole story here.
Oceans heat up as 2021 lands in top 5 hottest years
Cayman News Service
11 January 2022


The year 2021 was the world's fifth hottest on record, with greenhouse gases surging and oceans warming to new highs and for some countries it was the hottest on record, scientists from NOAA in the US, the EU's Copernicus Climate Change Service and university researchers have reported. The US saw its fourth hottest year on record and all over the world there were extreme weather events.
The last seven years were the world's warmest "by a clear margin", climate experts said, with 2020 and 2016 topping the table. There were numerous record-breaking climate events all over the globe in 2021, but despite commitments by governments to cut emissions, carbon dioxide and methane levels surged back up to pe-pandemic levels.
Around the world emissions increased on 2020, when there was a slight and evidently short-lived decrease as a result of the pandemic lockdown. In the United States greenhouse gas emissions rose by 6.2% last year, and recorded increases elsewhere means governmental goals to combat climate change are in jeopardy. Scientists said that the surge in emissions last year cancelled out all of the gains in the previous year's decline.

A new report from the National Centers for Environmental Information (NCEI) examining just 20 weather events in the US last year showed these cost the American economy at least $145 billion.
Meanwhile, new analysis published Tuesday showed that oceans contained the most heat energy in 2021 since measurements began six decades ago — accelerating at a rate only possible because of human-emitted greenhouse gases. Since the late 1980s, Earth's oceans warmed at a rate eight times faster than the preceding decades.
Warming seas remain of particular concern for low lying nations such as the Cayman Islands.
CNS has contacted the Cayman Islands National Weather Service and the Department of Environment for the latest local statistics on the temperature here in 2021 and the emissions for last year and we are awaiting a full response. But the weather service was able to offer raw data, which saw Cayman's top temperature last year exceed 33.5C (92.3F) on two separate days in September and October some 6 degrees hotter than the average for September but almost 10 for October. The average temperature for last year was 28.4C or 83.1. According to the most recently available numbers 2019 emissions were the highest in Cayman since 2007, and regionally per capita the country has the highest levels in the Caribbean region. Read the whole story here.
HSA expects to cut costs with solar panels
Cayman News Service
5 January 2022
Solar panels on the Cayman Islands Hospital rooftop
Work at the George Town hospital installing a solar array and one of the largest rooftop installations of solar panels and equipment in the Cayman Islands has finished. The Health Services Authority (HSA) said that this places the hospital among the corporate leaders for environmental sustainability and green initiative among government agencies.
Once it is switched on, it is expected to produce an equivalent amount of clean energy to power 50 private homes in the Cayman Islands. The near $500,000 project is part of a estimated CI$2 million investment in conserving energy at the hospital.
The panels and other green projects are expected to save the hospital around $360,000 per year in running costs and cut down on the HSA's carbon footprint.
"This project is our flagship solar panel system installation and part of a broader initiative to ensure more healthcare dollars go into staffing and patient treatment and less into operational overhead," said HSA CEO Lizzette Yearwood. "Our efforts in 2021 included replacement of decades old windows to improve thermal protection, replacement of old chiller systems to high efficiency equipment, and the replacement of bulbs across the main campus with more energy efficient LEDs." Read the whole story here.
DEH wants Christmas trees recycled rather than placed at landfill
Loop Cayman
5 January 2022
The Department of Environmental Health (DEH) is announcing the beginning of its annual Natural Christmas Tree Recycling Programme.
DEH said that collection bins have now been placed for the public to drop off their natural Christmas trees in the following locations:
• George Town Cricket Field
• George Town Landfill public drop-off area
• Spotts Dock, Savannah
Residents are reminded to remove all wires and ornaments from Christmas trees before they are placed into collection bins which will be available until January 30, 2022.
"Every year, hundreds of enthusiastic residents participate in the Natural Christmas Tree Recycling Programme aimed to reduce the amount of waste entering the George Town Landfill. The trees will later be shredded and free mulch will be made available to members of the public," explained DEH Director, Mr. Richard Simms. Read the whole story here.
Solar entrepreneur takes key energy role
Cayman Compass
27 December 2021
James Whittaker, the new chair of the Energy Council.
Renewable energy entrepreneur James Whittaker aims to accelerate Cayman's conversion to green power, after being appointed chair of the National Energy Council.
Whittaker, founder of GreenTech Solar and the president of the Cayman Renewable Energy Association, has been a long-time advocate for swifter adoption of renewable energy technologies.
He said Cayman is currently not even close to meeting ambitious goals set out in the National Energy Plan to wean the islands off fossil fuels. That plan sets a goal that 70% of Cayman's power should come from renewable sources by 2037.
Whittaker's appointment was confirmed by Cabinet last month, along with the appointment of sustainability advocate Eden Hurlston and former legislator Winston Connolly, a staunch advocate for renewable power, on a new-look Energy Council.
"I think the new members that are coming in are like minded and want to see our national energy and CO2 emissions targets met. We are way behind schedule and I don't want that to be the case in the next five years. I want us to be ahead."...
...Tension remains over the right balance between rooftop solar and large-scale energy farms, which can produce electricity at a lower cost. But Whittaker said the National Energy Plan calls for a mix of both.
CUC is understood to have at least one utility scale solar farm in the planning stages.
Whittaker argues that distributed generation, which includes smaller installations, creates more jobs and eats up less land space.
"There has to be a balance," he said...Read the whole story here.
Environment, accountability and crypto dominate CIIPA's annual conference
Cayman Compass
13 December 2021
Chartered Institute of Public Finance and Accountability Chief Executive Officer Rob Whiteman addresses attendees during his session on Reporting Public Sector Climate Impacts at Momentum on 9 Dec. at the Kimpton Seafire Resort.
Combatting climate change, the importance of public sector accountability and evolving digital assets were the main topics at the Cayman Islands Institute of Professional Accountants' annual summit held at the Kimpton Seafire Resort on 9 Dec.
Capital markets and the environment"The inconveniences that we have suffered in the last year-and-a-half because of COVID are just a very easy dress rehearsal for the much bigger show that will be the disruption caused to the global economy by climate change," said Rob Whiteman, chief executive officer of the Chartered Institute of Public Finance and Accountability.
"I do think if we're going to stem the temperature rise and try and hold it back to one-and-a-half degrees, actually the profession and accountancy will play an absolutely vital role – as indeed will the capital markets – for the type of investment in technology that is needed."
A session featuring KPMG's Anthony Cowell, Jodie McTaggart and Staci Scott examined the results of interviews with 90 endowments and pension plans with nearly US$35 trillion of assets under management, which concluded that the capital markets can play an important role in the transition to a low-carbon emitting world.
"We really do have a once in a generational opportunity now to embed sustainability and ESG (Environmental, Social and Governance) into all of our financial service frameworks, into everything that we do," Cowell said. "We're seeing at KPMG a massive reallocation of capital towards ESG in the capital markets and Cayman can really be at the forefront and lead this to really build a better world." Read the whole story here.
POF activists step up call for plastic ban
Cayman News Service
13 December 2021


George Town landfill (photo by Protect Our Future)
The two tonnes of plastic trash that volunteers picked up from Grand Cayman's shoreline for World Cleanup Day in September represents the total amount of plastic the island consumes in just over four minutes, according to activists from Protect our Future. This finding has prompted the young environmentalists to start another campaign to urge government to act now to ban single-use plastics.
The previous government had made a commitment to ban single-use plastic by January this year and blamed COVID-19 for the failure to achieve this. But during the four years since Dart was selected to build the waste-to-energy facility, government has failed to roll out any of the policies that were meant to be part of an overall rubbish management plan.
"The urgency of our island's problems is often met with stalled policy and inaction," the young activists said, as they explained why they have been targeting this critical issues with dozens of different environmental campaigns.
They have now launched the 'Our Future is NOT Single-Use' campaign, which the group said was a statement that speaks for itself and is intended to address the "grievous problem" of plastic pollution as well as Cayman's wider problem of over-consumption.
"Whether it is a call to action to protect our mangroves, reefs and seagrass from destruction or to limit our plastic consumption, this campaign aims to shift Cayman's narrative," POF activists Thomas Dickens, Chloe Bentick-Lalli and Nic Corin said in a press release. "It is also a call to action for the consumer and the developer, for the politician and the small business owner, for the fisherman and the student. We all have our part to play."
The ban on single-use plastic is more urgent than ever, and in his budget address to Parliament last month Premier Wayne Panton said the PACT Government was ready to move forward with the ban. "We do not believe in reinventing the wheel and will therefore resurrect the work previously done on that and move forward," he said. Read the whole story here.
RIC to host climate change webinar
Loop Cayman
1 December 2021
The Regulated Industries Commission (RIC) will be hosting a free webinar on the theme, "Why are our days getting hotter? – Climate Change, COP26 and You" on Friday at 9am via Zoom.
The Webinar will feature remarks from Minister of Public Utilities Marvin Gonzales, RIC Chairman Dawn Callender, presentations by distinguished speakers and a panel discussion by local and regional industry experts on climate change, energy efficiency, electric vehicles and renewable energy.
Presenters include representatives from the Caribbean Centre for Renewable Energy and Energy Efficiency (CCREEE), the University of Trinidad and Tobago and the Regulated Industries Commissions.
The presentations will cover a range of topics including:
"Energy security for the Caribbean – present and future activities and initiatives to address climate change" – Representative from CCREEE

"Climate change – Electricity conservation present and future" – Retired Chief Technical Officer at T&TEC Courtenay Mark


"Climate change and the energy and transportation nexus" –  Assistant Professor, Utilities Engineering, The University of Trinidad and Tobago, Dr Curtis Boodoo

"Actions towards GORTT's climate change commitments" – Senior Tariff Analyst, Regulated Industries Commission Leah Goddard-Pierre and

"Advancing energy efficiency and energy conservation in Trinidad and Tobago" – Standards Engineer, Regulated Industries Commission Victor Rodriguez
Interested persons can register for the RIC Webinar at the RIC's website www.ric.org.tt or the RIC's Social Media pages. Read the whole story here.
Governor Roper: Throne speech and his final year as Cayman governor
Loop Cayman
28 November 2021
Governor Martyn Roper delivering throne speech
A few days ago, Governor Martyn Roper gave his third throne speech in Parliament.  He covered several topics, including the challenges introduced by COVID-19, the relationship between the UK and overseas territories, Cayman's role in global climate change efforts, changes in senior public servants (including the Chief Medical Officer), the growth of the Cayman Islands Regiment and the next year's planned celebrations for Her Majesty Queen Elizabeth II's seventieth anniversary on the throne...
...Looking at Cayman's efforts in respect of climate change, Governor Roper acknowledged the Premier's establishment of the Ministry for Sustainability and Climate Resiliency and the Premier's recent attendance at the 26th Conference of the Parties on climate change in Glasgow.
Regarding this, Governor Roper said:
"By prioritising his time to attend this event the Premier demonstrated leadership to show the world that he is dedicated to doing what he can to tackle the issues around climate change - of particular significance to low lying islands such as ours.
Although our global impact is small, I salute the Premier's and this Government's intention to ensure Cayman can put its own house in order and set a good example in the region."
Governor Roper also noted that, in Glasgow, the HRH the Prince of Wales personally congratulated the Premier on Cayman's newly established Commonwealth Climate Growth Fund. He said that the Prince had taken an interest in the fund since his visit to Cayman in 2019. According to Governor Roper, the fund will contribute to raising private sector climate finance for the region and the Commonwealth for investment in Blue/Green projects. Read the whole story here.
Panton: 'Sustainability is everybody's business'
Cayman Compass
18 November 2021
The destruction of coral reefs and more storm activity are part of the existential threat that rising global temperatures pose for small island nations.
Climate change is an existential risk and countries, including Cayman, must do more to halt the rise in global average temperatures, Premier Wayne Panton said during the virtual Caribbean ESG Financing Summit on Wednesday, 17 Nov.
Speaking about his experience at the United Nations' COP26 climate conference recently held in Glasgow, Scotland, Panton said Cayman had to make the necessary changes itself to be part of the solution.
"But the rest of the world, which is contributing the vast majority of the greenhouse gases, need to get on board and they need to make the moves necessary," he said.
The target remains to limit global warming to a 1.5 degrees Celsius increase from pre-industrial levels. Without the necessary measures, a 2.4- to 2.6-degree Celsius rise is projected until the end of the century.
"Effectively, that means we're failing, and we need to have a paradigm shift," the premier said. 
Even at 1.5 degrees Celsius there were already impacts such as in increase in storms. Panton noted that 2020 was a record year for storms and 2005 was the record year for Atlantic hurricanes.
In fact, 10 of the 15 most active hurricane seasons in the last 150 years have occurred since the year 2000.
Panton said these weather events have major socio-economic impacts on countries in the region. Anything from agriculture to tourism was heavily impacted by storms as well as by the changes in the environment, such as sea-level rise, ocean acidification and higher ocean temperatures. Read the whole story here.